who me
robynne
ragamuffin. rush. rants. relish. rebel. rhapsody. rage. ritzy. rocknroll. RAINBOWS & DAYDREAMS
dreamingera@gmail.com
bloglinks
archives
rants
credits;
time to Dream. time to bitch.
Friday, August 14, 2009
http://www.meetfresh.com.tw/
im so missing this dessert i had in Taipei!!
http://www.meetfresh.com.tw/
yummyliciously fantabulously awesome!!
hippy burthday to me!!
thankful to all the texts wishes!!
urm i dont wanna grow any older LOL!!
XOXO
Sunday, August 02, 2009
Please help sign this petition: http://www.thepetitionsite.com/1/shireen-is-a-tpy-resident-too
Animal Rights. Please be Kind to Animals.
We are not the only residents of Planet Earth.
Cats and other animals are residents too.
We do not have the right to get rid of them from the Planet Earth or Life.
Maybe due to all these inhumane things that humans do, Planet Earth is trying to get rid of us, one way or another we can depict from the environmental status. We(human species) will suffer. Big time.
watashi no sekai
Damatte zutto hoshiwo miteita takky
doushyoukana
the day my heartiest baby left me
The wackiest and most gorgeous kitty
You're the best damn thing i ever had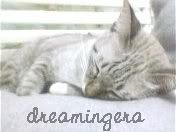 im loving you for eternity sweetheart!